Ramsgate August 1940
Postage to a UK address is free
Ramsgate August 1940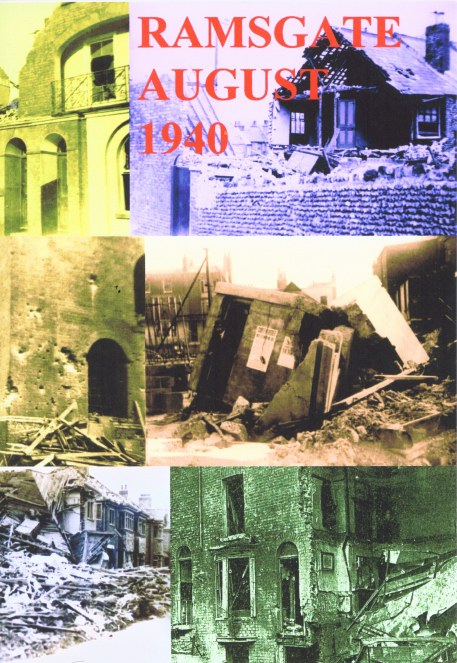 By D.T. Richards
PRICE £3.99
A5 Format, Card Cover – 58 Printed Pages.
Many photographs of bomb damage around the town.
It gives me great pleasure to publish Mr. Richard's collection of material about the Ramsgate Air Raid of August 24th 1940.
When Ramsgate suffered its first air raids during the First World War, what stands out from all the accounts is how shocked local people were that the ordinary civilians in the town were being targeted.
During the Second World War Ramsgate was again heavily bombed but civilian casualties were kept to a minimum because we had the most comprehensive civilian tunnel shelter system in the country.